Here are pics from my recent trip to Kalahari Resorttttttsssssssssssssssssssssssssssss
s in Wisconsin Dells: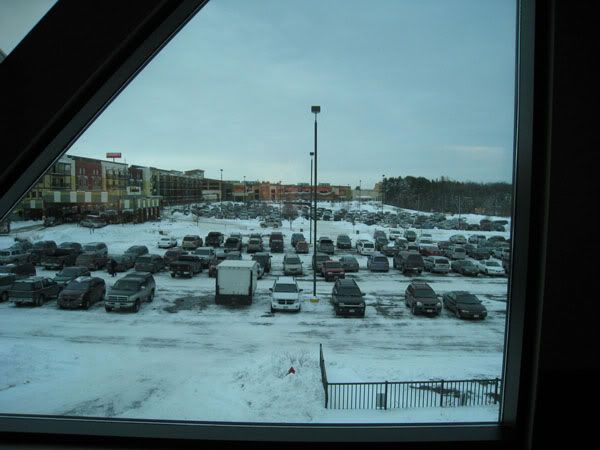 Our hotel was the exact opposite end of the indoor water park and indoor theme park. So every day where I took this picture we had to walk to the very other side of the resort (pictured here...in the far off distance). The walk was kind of entertaining though.
And they had tigers.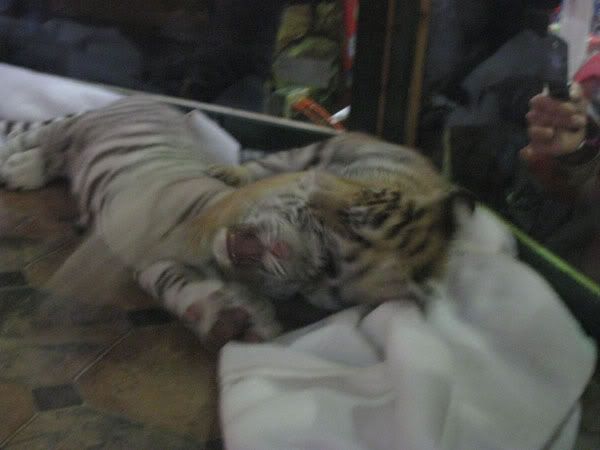 It was hard to capture the tigers on camera they're quick little babies.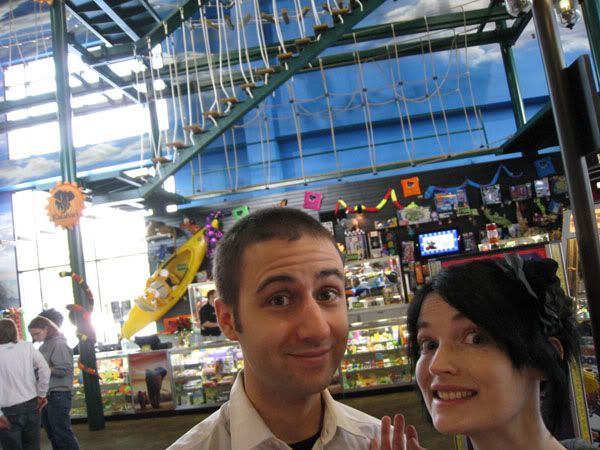 fun adventure land. more on that later.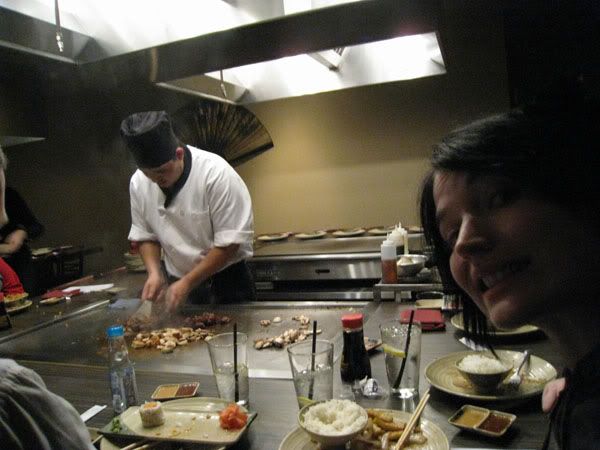 Crayz man cutting up stuff and throwing knives in the air! food was really really good here. I had an awesome ass steak. Our server was a bitch though.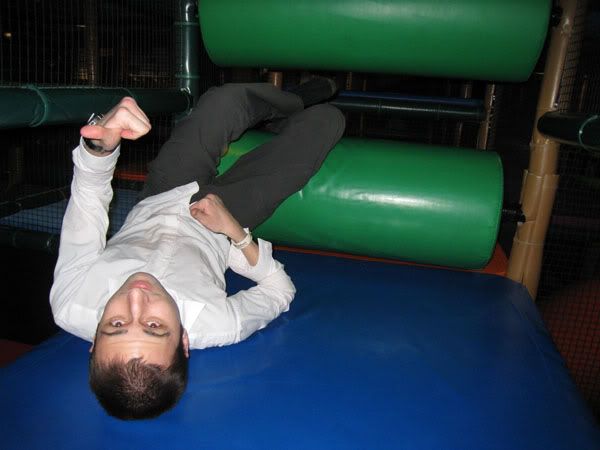 Johnny and I played in the play thing. Taryn and Nate were too cool to come in with us. It was really fun though heh. Our favorite part was the squishy thing.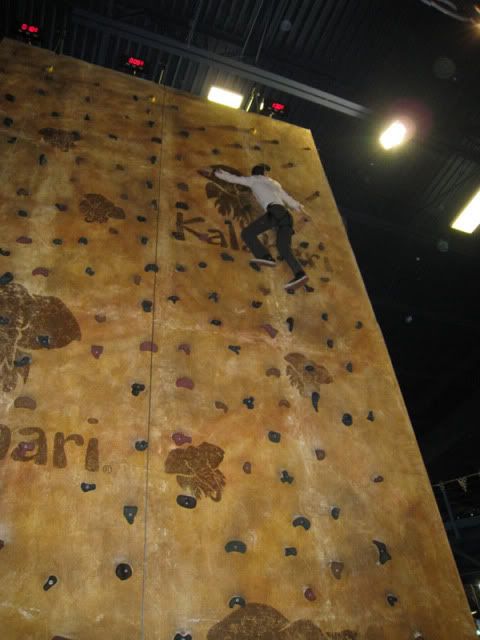 Climby wall was hard. I fell off it when I did it haha. Fail. I got to about the point Johnny is in this picture though.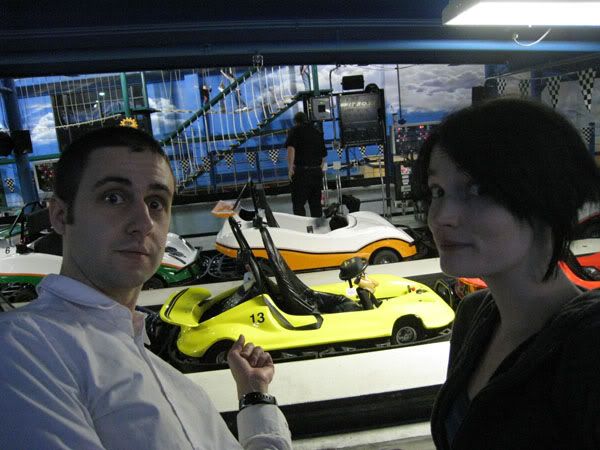 Go karts were fun. I'm pretty sure that was my first time on a go kart.
Indoor swimmy land.
Wave pool. These pictures don't do justice of the awesomeness of the indoor water park.
The pictures also don't capture our awesome hotel suite.
Heres a pic from their site. This is exactly what our suite looked like. I very much appreciated not being forced to eat out every day that weekend. Cooking in a hotel is just fun. You don't have to do your own dishes! <3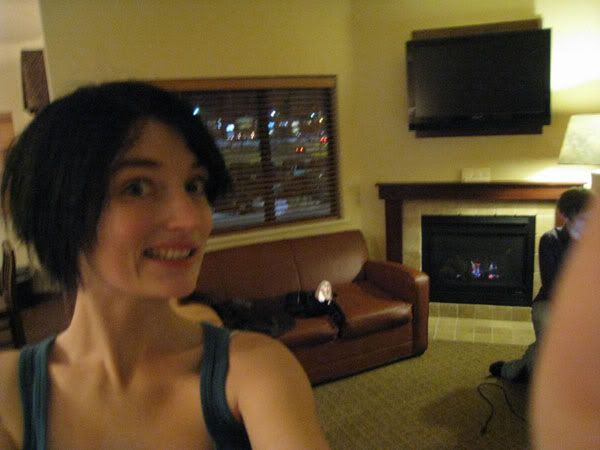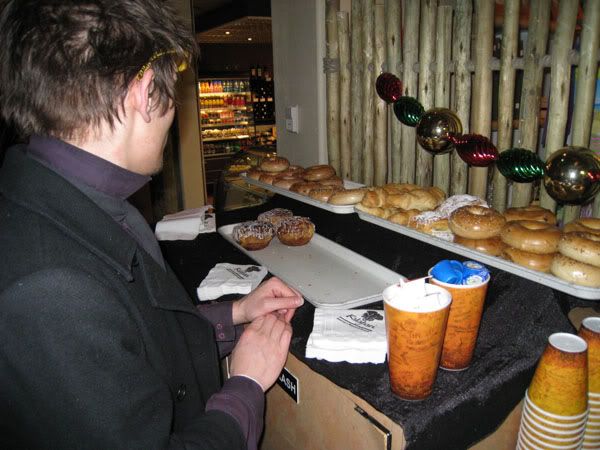 And every night when the pastry store closed we got freeeee pastries! and coffee!
Taryn ruining the shots. He loves it.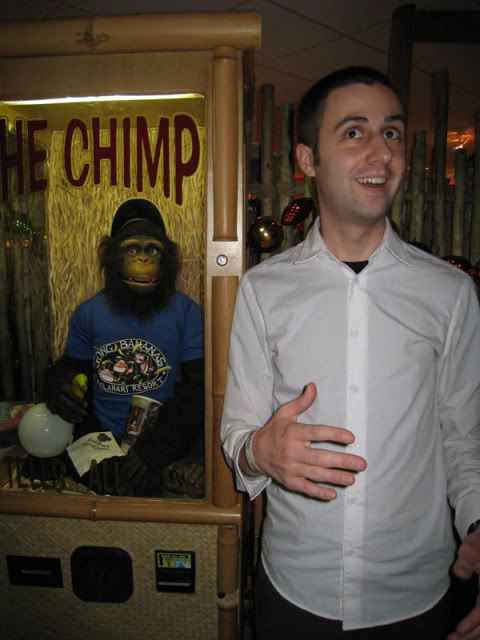 another attempted photo ruining of John with an ape.
Crazy adventure indoor land. Johnny beat me at mini golf by ONE point. I think he cheated.
Taryn and nate drunk waiting in line to go go karting. They got yelled at by the staff for swerving hahaha.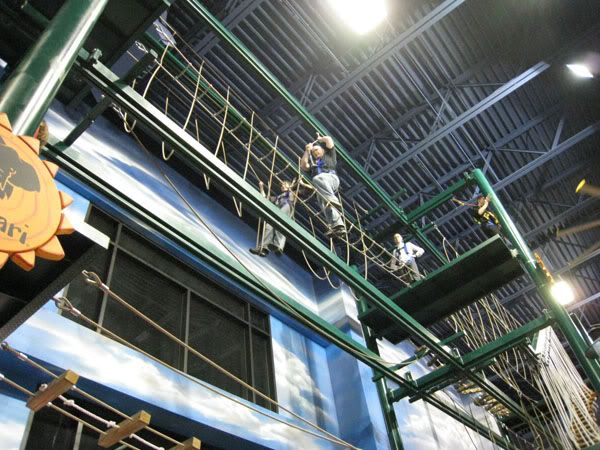 rope climby adventure thing was fun. By the time I took these pictures this was about the 3rd time Johnny did it so I sat it out.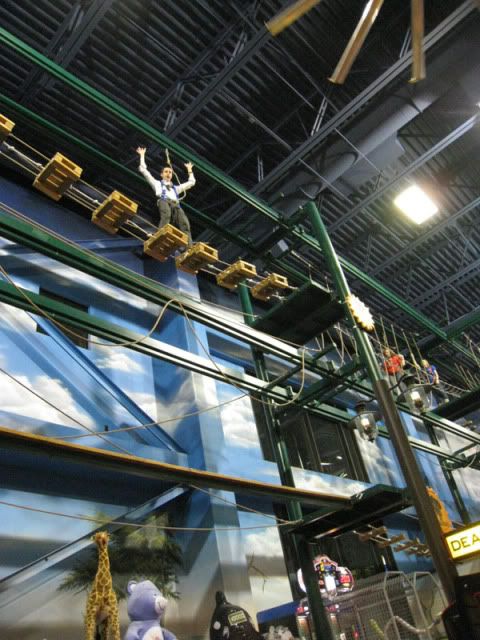 It goes VERY high.
This weekend Johnny and I made a ginger bread house from scratch: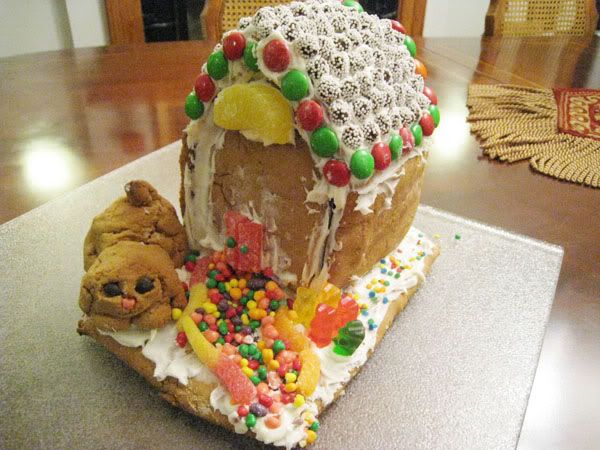 We had never made one before so I'd say this turned out pretty well. I think John and I found a new puppy for me. She is bread from the number one Japanese Chin breeder/shower in the US. This is her father:
She's going to be lemon colored like this guy...lemon meaning mainly white with some light brown. No pictures of her yet though. All I know about her so far is that she's a female lemon is about 8 weeks old and will be available from 10-12 weeks. Upcoming fun things for me? Who knows. Getting my new doggy soon hopefully. I'm a wreck without a doggy to love and snuggle.
PS-
Here are some random photos taken this week too: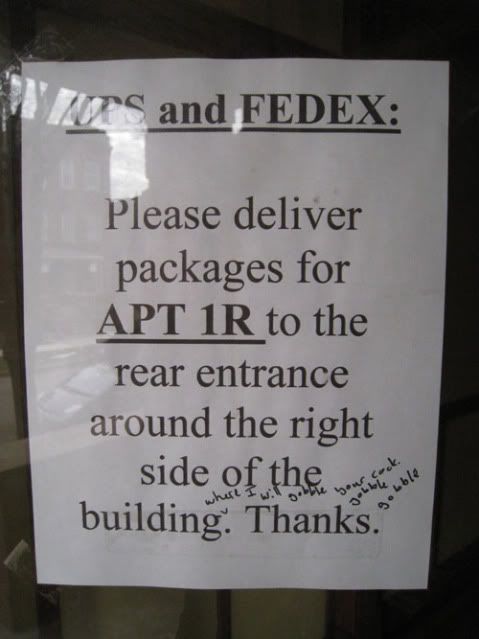 Taryns addition to our neighbors sign. I wonder if she's seen it yet. Actually, I think this sign was taken down recently! hahahhah.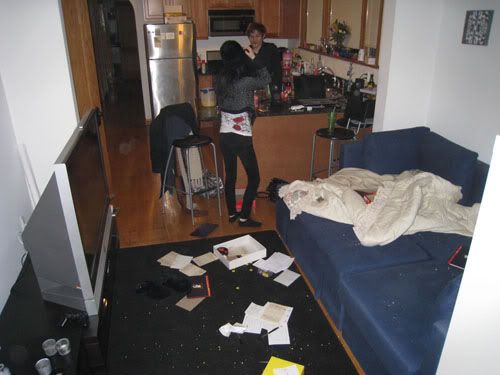 The aftermath of us drinking last Thursday. Oats everywhere.